Technical Support
Infolytik technical support is ready to help 24/7!
Any Business Intelligence platform is vast, with many "moving parts" and concepts to understand and analyze. We understand its complexity very well.
In case you have any questions that cannot be answered by all sources of information mentioned above, or you face any technical problems with MetaMiner, or you notice any issues/errors in your MetaMiner results or queries, then reach us by any of the following means, and we will be happy to provide you with technical support:
See below how to use any of them, in detail.
HelpDesk¶
You can submit your issue to Infolytik HelpDesk. For this, you should have credentials for logging in. Contact your account manager to get login/password.
Infolytik HelpDesk is available at help.infolytik.com
First, click the LOGIN button for logging in.
Then, submit a ticket: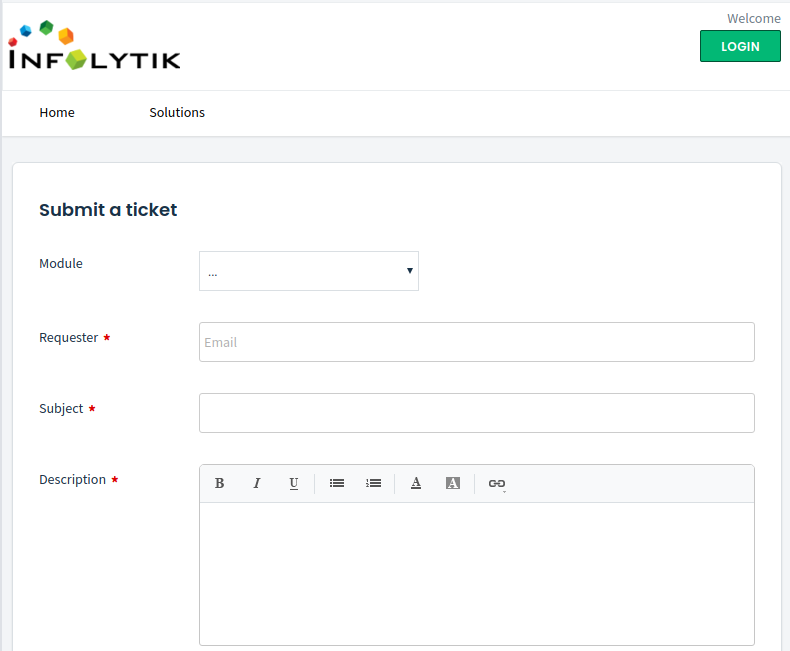 Email¶
Send the following information to supp[email protected]:
Your name (as registered),

Screenshot of the Help - About dialog window (see sample below) of your MMTE Administrator:

Operating system used (type, version, and 32/64-bit indication),

Platform and version of your Tableau Software,

Platform and version of your PostgreSQL RDBMS,

A detailed description of your issue, including actual and expected behavior.
We will get back to you within the same business day.
Phone/Webex¶
We love to discuss customer issues — especially over a phone call and web sharing session. Our main line can be reached at +1 609 920 0234, 9 am - 5 pm EST (New York Time), Monday-Friday.
If we require a web session, then we will set up Webex and help walk you through your issue over a live session as well.