Users and Groups Structure¶
The hierarchy displayed at the Tableau Users is always four-level: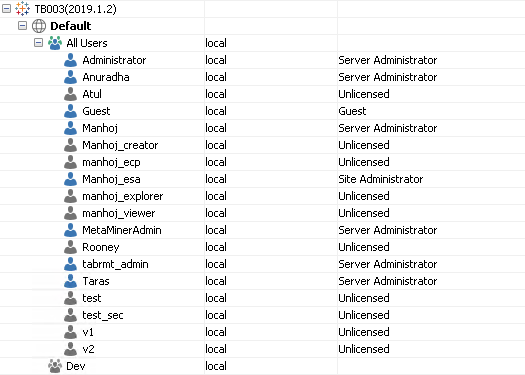 Environment: top level, TB003(2019.1.2) in this example. For each Tableau environment you choose Active Directory or local identity storage.
Site: in general, there are independent users and groups at each Tableau site. Default in this example
User group: All Users in this example; the same icon in gray color if this group is empty – Dev in this example
User account: Administrator and many others in this example; the same in gray color if this account is unlicensed at this site – test, for example
Groups are single level only (groups inside of groups are not supported).
One user can be a member of one or more groups.
Each user is a member of at least one group: All Users, so this group always exists.