Open in Default Browser
The Open in Default Browser feature allows to display content of a selected BI asset in a your browser that is currently configured to be a default one on your local computer for your user account (e. g., Google Chrome).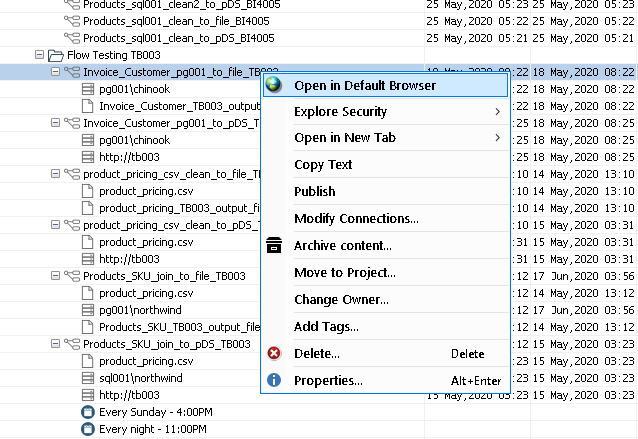 The asset is not downloaded locally, but is opened in your Tableau Web UI via HTTP/HTTPS protocol: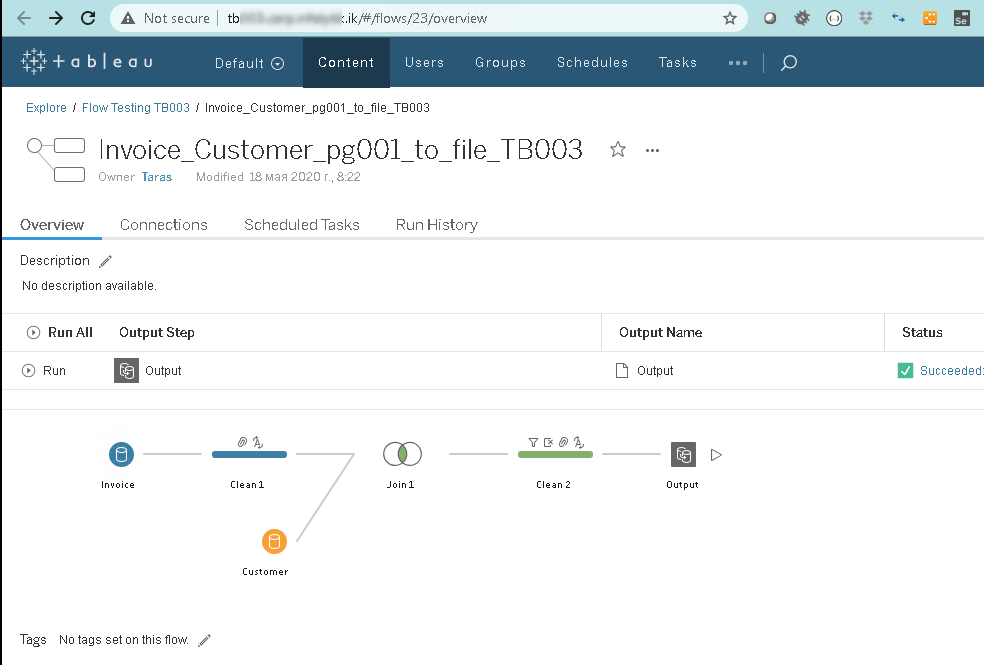 To run this command, select a node in your BI data tree in MMTE Client and choose Open in Default Browser on the context menu.
Your firewall and/or other network services should not block connection between your computer and Tableau Server on the HTTP or HTTPS port (80/443) used for Web UI.
When succeeded, your default Internet browser opens with a new tab that displays the selected BI asset in Tableau Web UI.
Warning
This command is not available for environments.
Please consult Tableau Software documentation for the list of supported browsers and help on Web UI.