View XML
All Tableau objects are stored in the XML format.
This command displays the source XML content of this data.
Select a workbook in the Content Area.
Warning
This command is available for only for workbooks, and for single objects only, if multiple objects are selected, this command is not available.
Right click and choose View XML from the context menu. The View XML dialog window opens: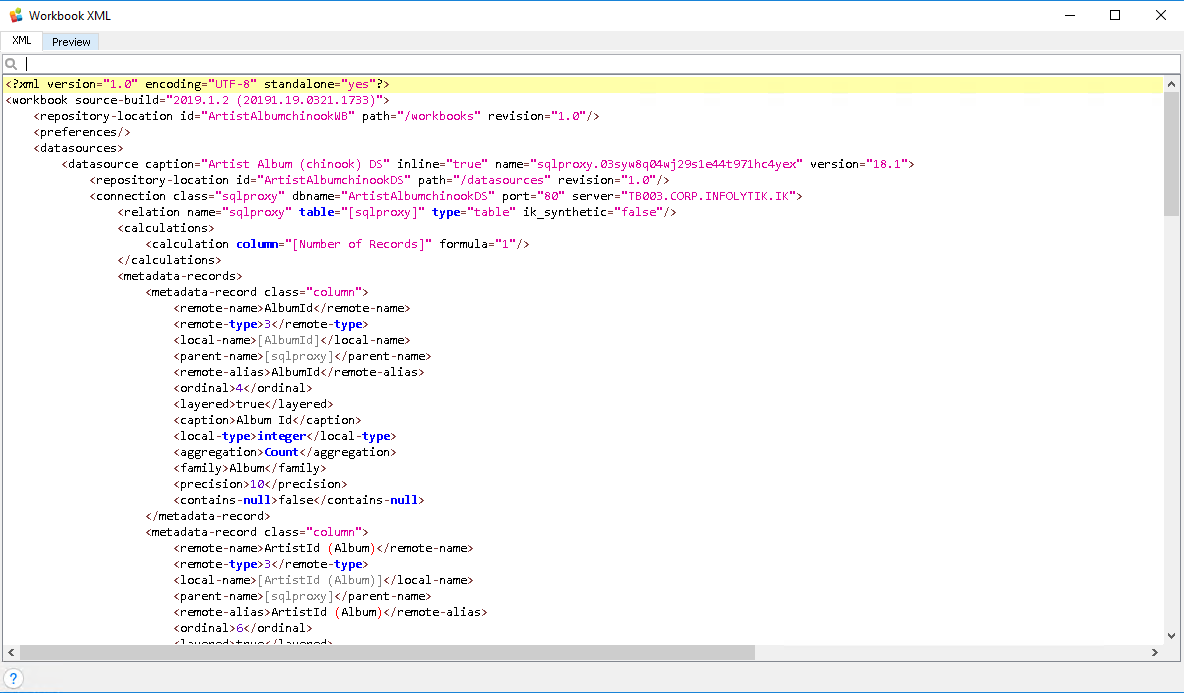 The source XML data with syntax highlight is displayed in this dialog window.
You can toggle the view mode between XML (source XML content) and Preview (structure of XML tags).