Visual Diff Initial View¶
The Initial View in the Visual Diff tab in both modes (Data, Users) consists of the following areas: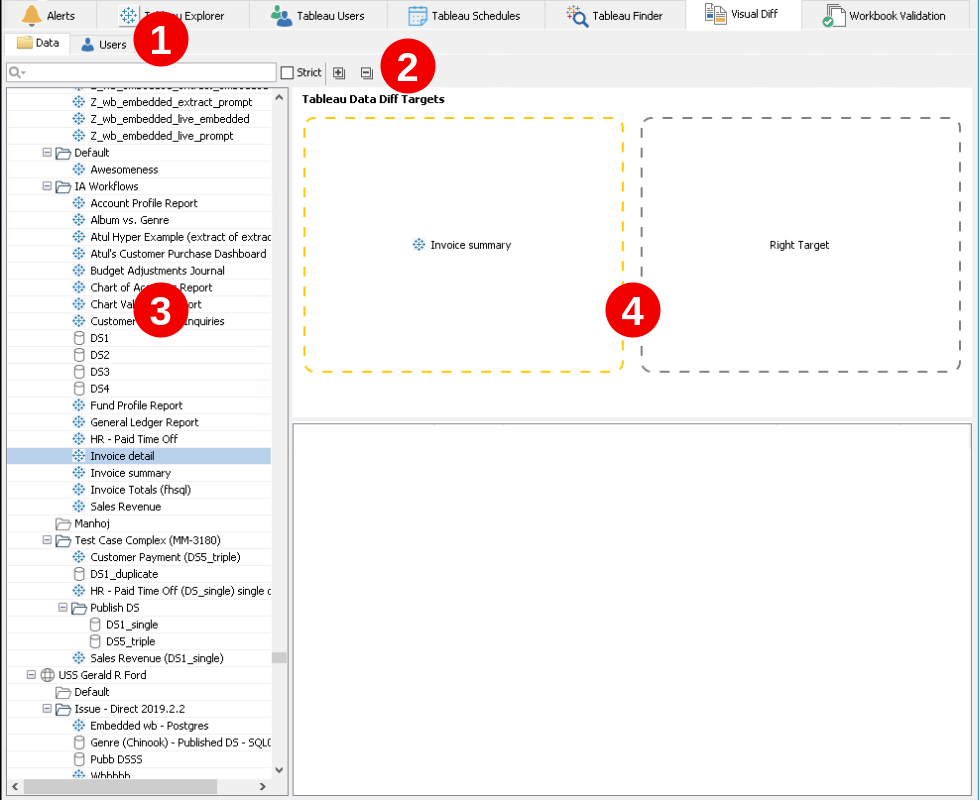 Data/Users mode tabs

Toolbar for limiting objects displayed in Tree view

Tree view of your BI data structure where you choose assets for comparison

Two chosen targets for comparison
How to Use¶
Drag one comparison target from your Tree view to the left target, and drag another target to the right target: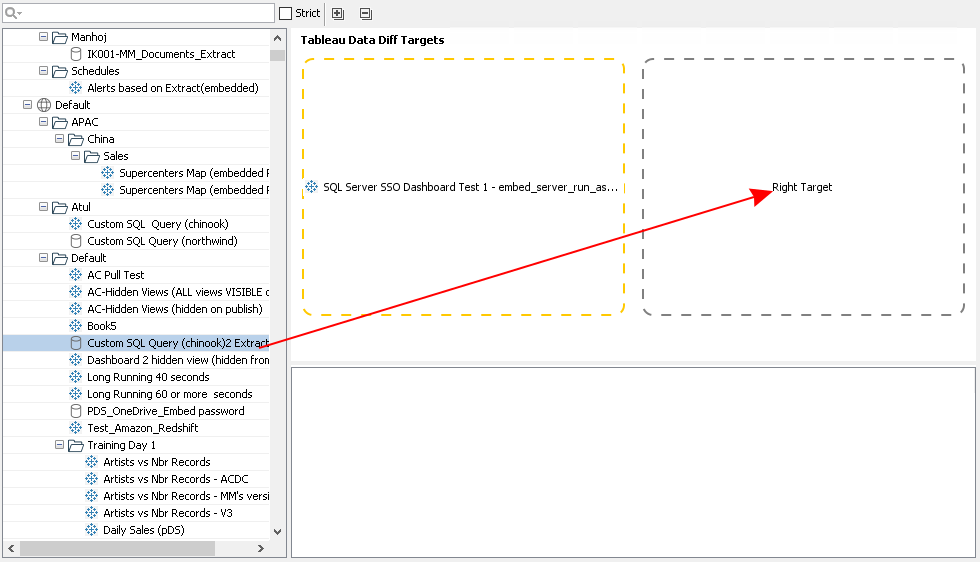 Then, the Initial View changes to the Difference Visualization View automatically.
Toolbar¶
The toolbar of the Visual Diff Initial View is located on top of the Content Area. It contains:
When you type any text in the search string, Tree view updates and starts displaying only BI assets matching your search string.
When you click Expand all, all structural nodes expand.
When you click Collapse all, all objects except for environments collapse.