MMTE Administrator UI Overview¶

MMTE Administrator has 7 key configuration and informational areas. They are: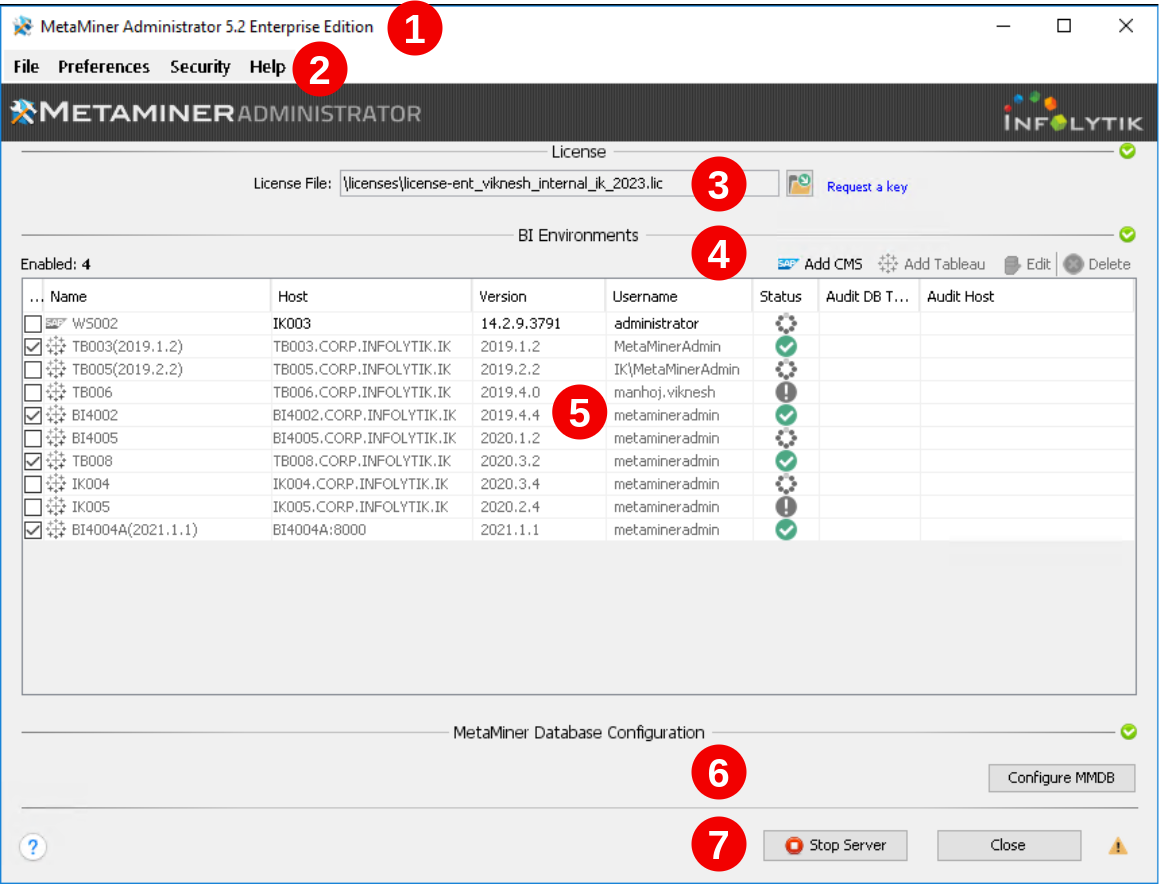 MMTE Administrator caption: indicates the license status: here you can determine the time left on your Trial version:

You can also see this information in the Help - About dialog box.
If you have a Paid license, the caption displays the product version only and looks the same as on the screenshot above.

Main menu

License area

Environment toolbar

Environment list

MetaMiner Database (MMDB) area

MMTE Server area