Archive Content
This command generates Tableau files for the selected BI assets and puts them to a zip archive file. You can save this file to your local drive for further usage.
Select an object(s) in the Content Area, right click, and choose Archive Content from the context menu. The Save as ZIP dialog box opens: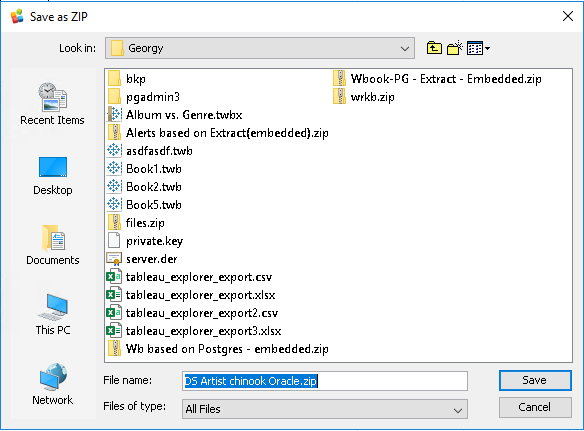 Multiple objects can be selected.
Warning
This command is available for workbooks, standalone publish data sources, and flows only.
The filename contains the object name for single object and files for multiple objects, by default. Specify the final name and location for the archive file.
The filenames of archive content represent the object name(s). File extensions are standard for Tableau: twb, tdsx.
Click Save.
Wait while the archive is generated. Finally, the Success! dialog box opens: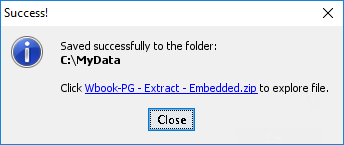 Click the link in the dialog box to open the generated archive. The application associated with the zip file format (under your user account on this computer) will be opened with this file.