Query Results Additional Tab¶
This additional application tab is not displayed by default. It can be opened from Meta Query.
In this tab the SQL query results are displayed as a BI assets tree: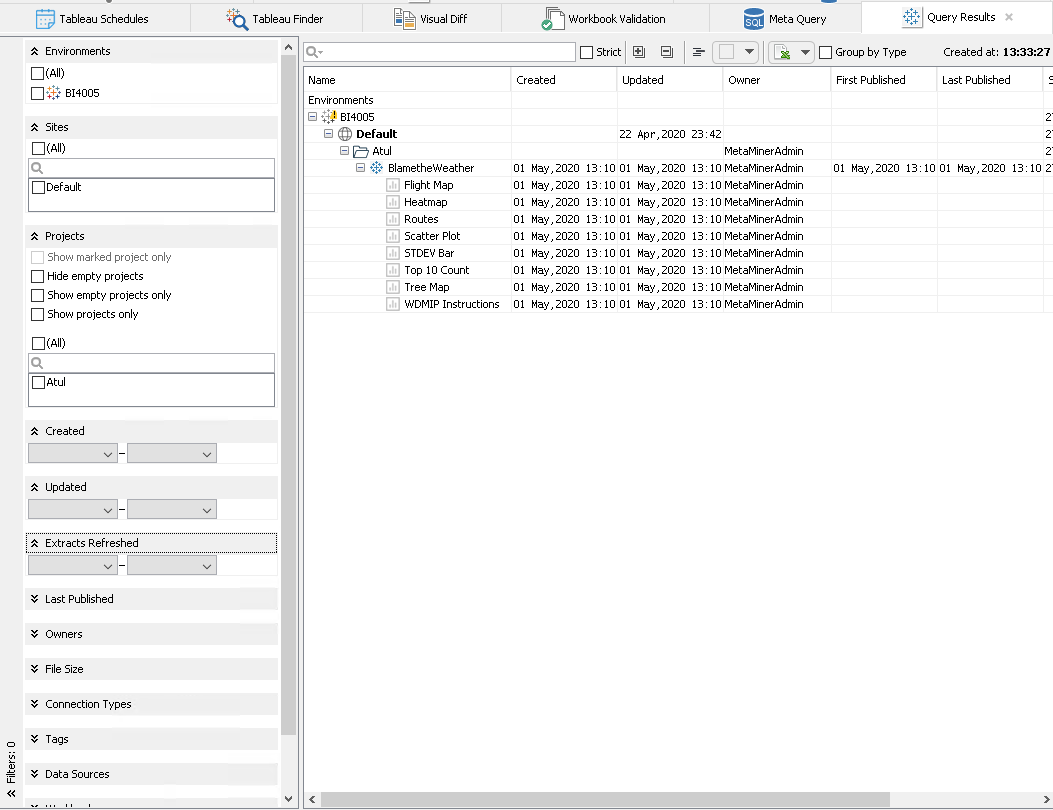 This tab resembles Tableau Explorer in general, but its scope is limited to BI assets found in your SQL query result set.
It contains mixed Tableau Explorer & Tableau Users functions (if your SQL Script returns a mixed content).
There are three options: Tableau Explorer tab-like, Tableau Users tab-like, and mixed.
How to Find¶
To open this additional tab, click the

Show as Tree button in the Results Pane of Meta Query.
Your result set must have either CMS_ID and *CUID (for SAP BO environments) or ENV_ID and *LUID (for Tableau environments) columns to make it working.
The result set must have at least one column with its title ending with LUID in order for making this feature working in your Tableau environment.
Otherwise, the Show as Tree button opens an error message.