Clone
The Clone command is used for making a modified copy the existing alert in the Alerts tab.
To run this command, right-click the target alert and choose Clone... from the context menu.
MMTE makes a copy of the selected alert and then opens the Clone Alert dialog window, where this copy is displayed: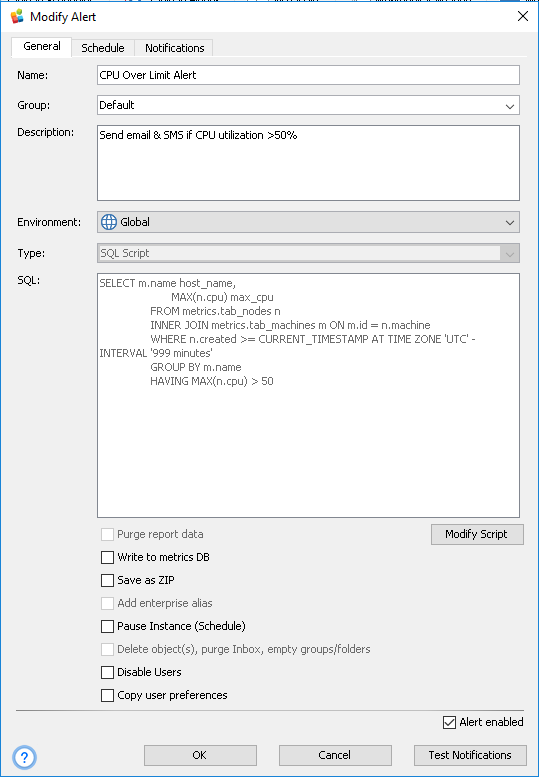 This dialog window provides the same fields as New Alert does, but here all three steps are represented as tabs: General, Schedule, and Notifications.
Please, consult the New Alert topic to find descriptions for all its fields and options.
By default, all copy fields have the same values as the original, except for the Name, which has been automatically incremented to remain unique (note "1" at the end).