Workbook Output Issues¶
This dialog window displays results of workbook set target (left or right) execution: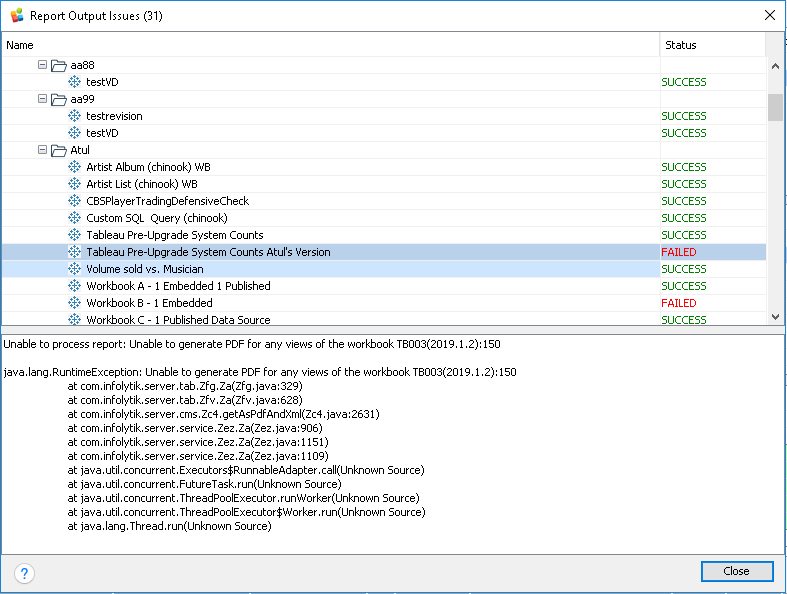 To open this dialog window:
The upper part of this dialog window is a tree-table with two columns:
Name: workbook name and structure position
Status: SUCCESS or FAILED
When you select a row with a FAILED status, the stacktrace of this failure opens at the bottom part of the dialog window.
Possible errors:
Unable to generate PDF for any views of the workbook: this workbook does not contain any view which can be converted to a PDF or the comparepdfcmd setup is not complete on your server; in this latter case, please contact Infolytik Support
Unable to render json diff report: contact technical support to fix this error
Server returned HTTP response code: XXX for URL...: MMTE Server got an error while trying to access Tableau Server; you may want to analyze the response code, URL and determine reasons (e. g., request timeout due to server overload)
You can contact your system administrator or Infolytik technical support for assistance in problem determination and possible ways of their solution. Please, submit full stacktraces for better help.