Installing New Releases
This section describes the MetaMiner release cycle, how to obtain new releases or fixes and the procedure to install them on your system.
About MetaMiner Releases¶
From time to time, Infolytik will release a new version of MetaMiner, Pulse or other product for customers to use. There are 2 main types of releases:
| Release Type | Installation process |
| --- | --- |
| Major release | MetaMiner requires a full re-install |
| Update release | MetaMiner requires an incremental update install |
Where can I find release notes and downloads?¶
The installation media for new releases are shared with existing customers via the Community Portal (https://community.infolytik.com).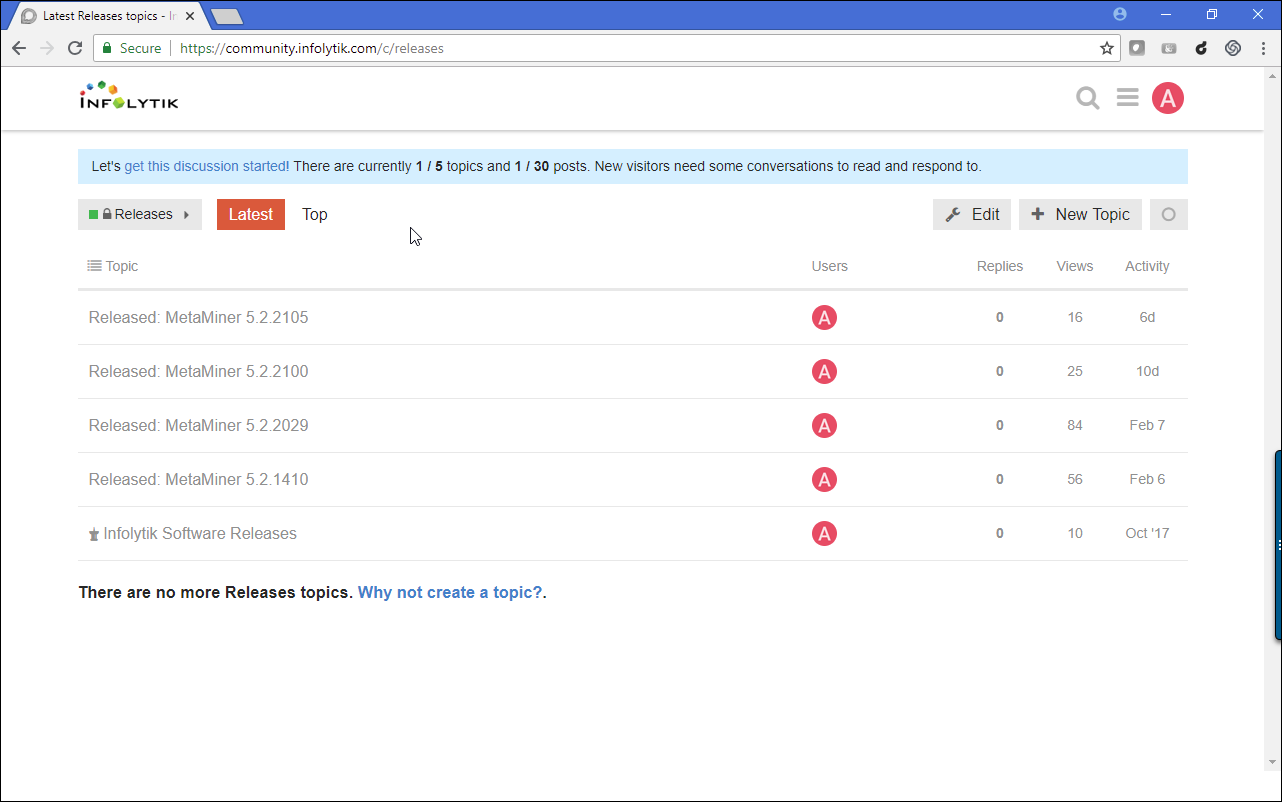 But I don't have a portal login - What to do?
Contact Infolytik Support at support@infolytik.com to request access. Only customers with current maintenance or authorized members may access the portal.
Once you enter the portal, navigate to the Releases category. There you will find a list of topics for each generally available release.
Each topic has:
Release Notes
Download Links
Additional documents or notes required to use or understand the release
Installing an Incremental Update release¶
Most features are quickly understood through changes in the specific application (MetaMiner Client, MetaMiner Administrator or Pulse) and discussed in the release notes for the release post on the portal.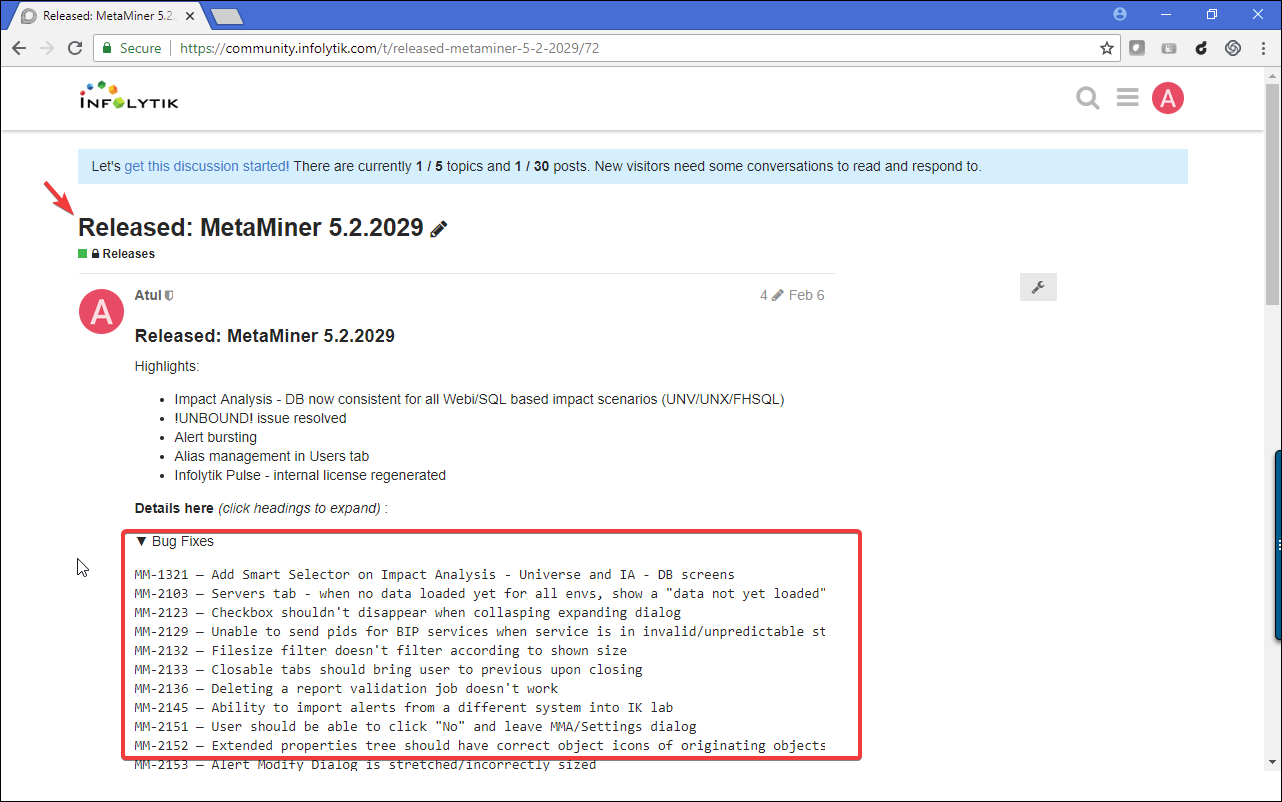 However, in some cases the new feature is made evident through a schema change. While such changes are typically seen through newly available reports or universe objects or dashboards, sometimes they are released without further extension.
Here is a table that explains this.
| Feature/Component | Type of Update | Verification/More Info |
| --- | --- | --- |
| MetaMiner Client | UI features | Read the release notes in the update post at the community site |
| MetaMiner Data Model | MMDB | If the release notes mention an update to metadata and whether or not it requires Resetting datatype metadata |
| Reports / Universes | Reporting | Read the release notes to understand changes |
Downloading Update Files¶
Login to Community Portal
Locate latest release
Installing the Update¶